Chandler Lake Books was formed in April 2015 by Doug Weaver, former publisher of Kansas City Star Books. Doug is a journalist, entrepreneur and business manager who has produced more than 350 book titles in his career on topics ranging from regional history to entertainment, art, architecture, travel, crime, and the craft of quilting.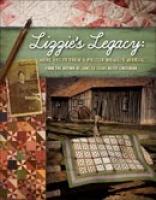 He holds a master's degree in business administration from Rockhurst University in Kansas City, and a bachelor's in journalism from the University of Illinois.
Doug was the business editor at the Springfield (Illinois) Journal-Register, editor of Corporate Report Wisconsin, and business editor at The Kansas City Star. In 2000, The Kansas City Star named him Manager of Strategic Business Development to create niche revenue opportunities for the newspaper, including book publishing and retailing.
In 2004, he was named publisher of Kansas City Star Books, the newspaper's book-publishing division that resulted.
Star Books operated three imprints under Doug's direction – Kansas City Star Books, Kansas City Star Quilts and Rockhill Books – until January 2015, when The Star made the strategic decision to dissolve and sell the book-publishing operation. Kansas City Star Quilts had grown into the third-largest quilt-book publisher in the United States.
Weaver was named a Davenport Fellow by the University of Missouri in 1984. He also has won a variety of journalism awards from the Missouri Press Association, the Associated Press, UPI and Copley Newspapers.
Doug lives with wife Cindy in a house on Chander Lake, a smallish body of water just south of Traverse City, Michigan. Its never-ending beauty is but one reason why they constantly say about the region, "This is why we moved here."
Doug is a partner with Anne Stanton and Heather Lee Shaw in Mission Point Press, a full-service book-publishing company also based in Traverse City, Michigan. Mission Point Press is the exclusive licensee of the Chandler Lake Books imprint. Doug's emphasis at Mission Point is managing the business and strategic side of the company, including advising clients on the most efficient way to manage the costs of a book project. Doug encourages you to visit the Mission Point Press website at www.MissionPointPress.com.
The photo above was taken at Esch Beach, also called Otter Creek Beach, just south of Empire, Michigan. The beach is part of the Sleeping Bear National Lakeshore operated by the National Park Service.